Better Business University Course Catalog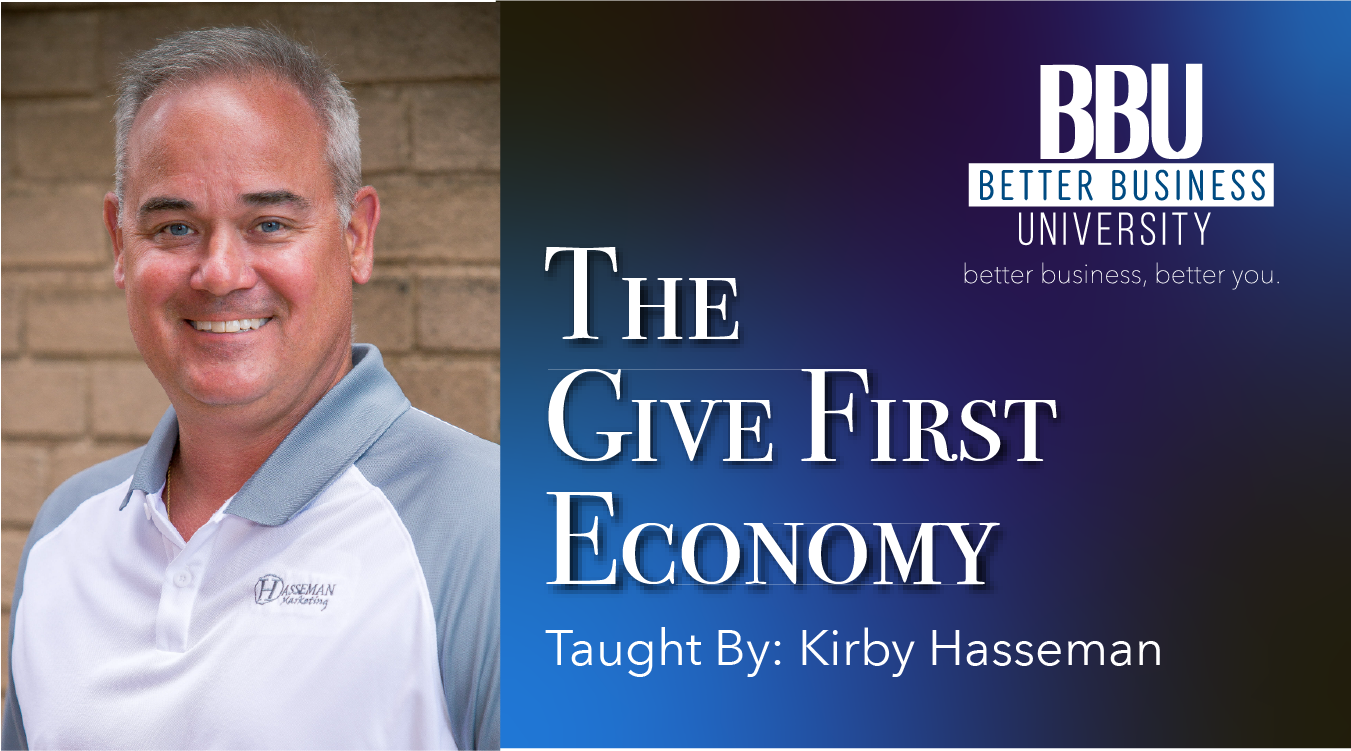 The Give First Economy
In this course, Kirby Hasseman takes a deep dive into the topic he wrote the book on (literally). We are living in a Give First Economy, where entrepreneurs and organizations that provide value up front will win. Kirby talks about why this is the case…and tactics you can start now to succeed in this culture.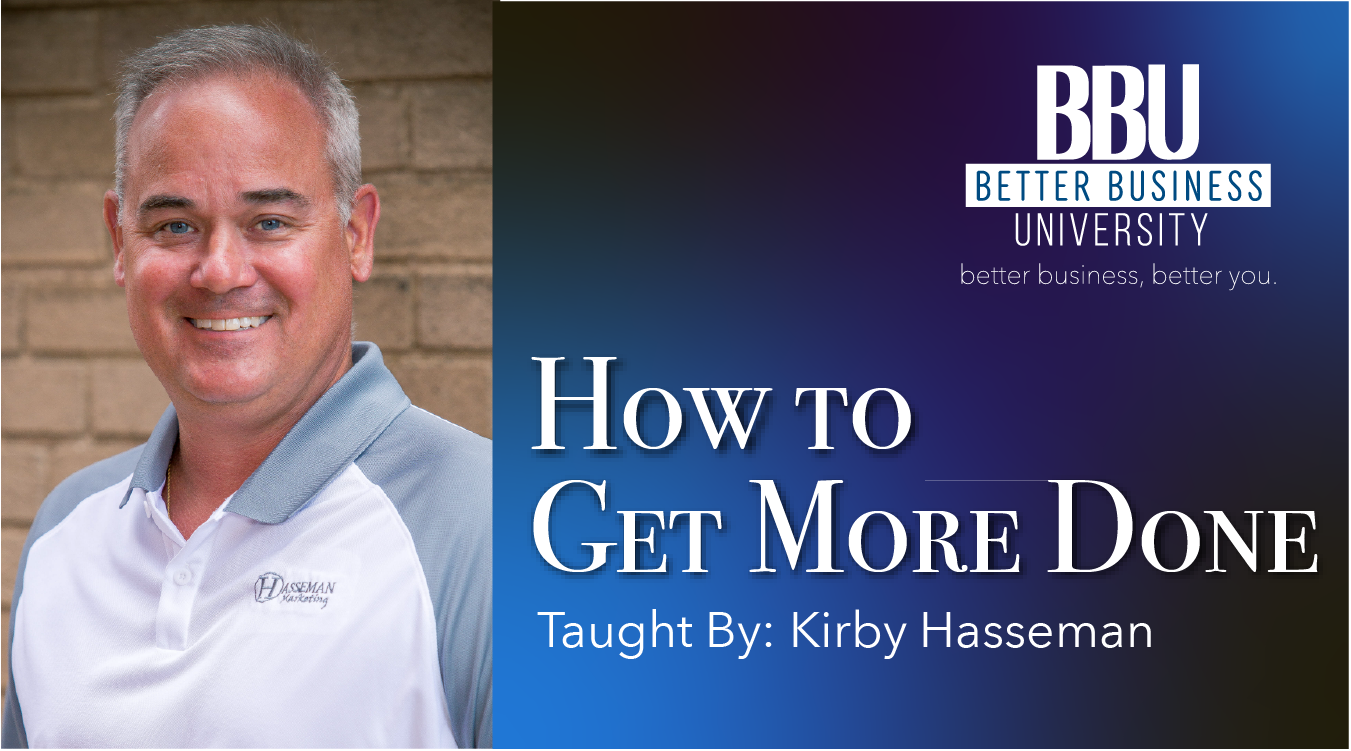 How To Get More Done
We all want to get more done. But it's not just about jamming more appointments in your day. In this course Kirby Hasseman gives you things you should start doing and stop doing if you want to be more productive…and happier.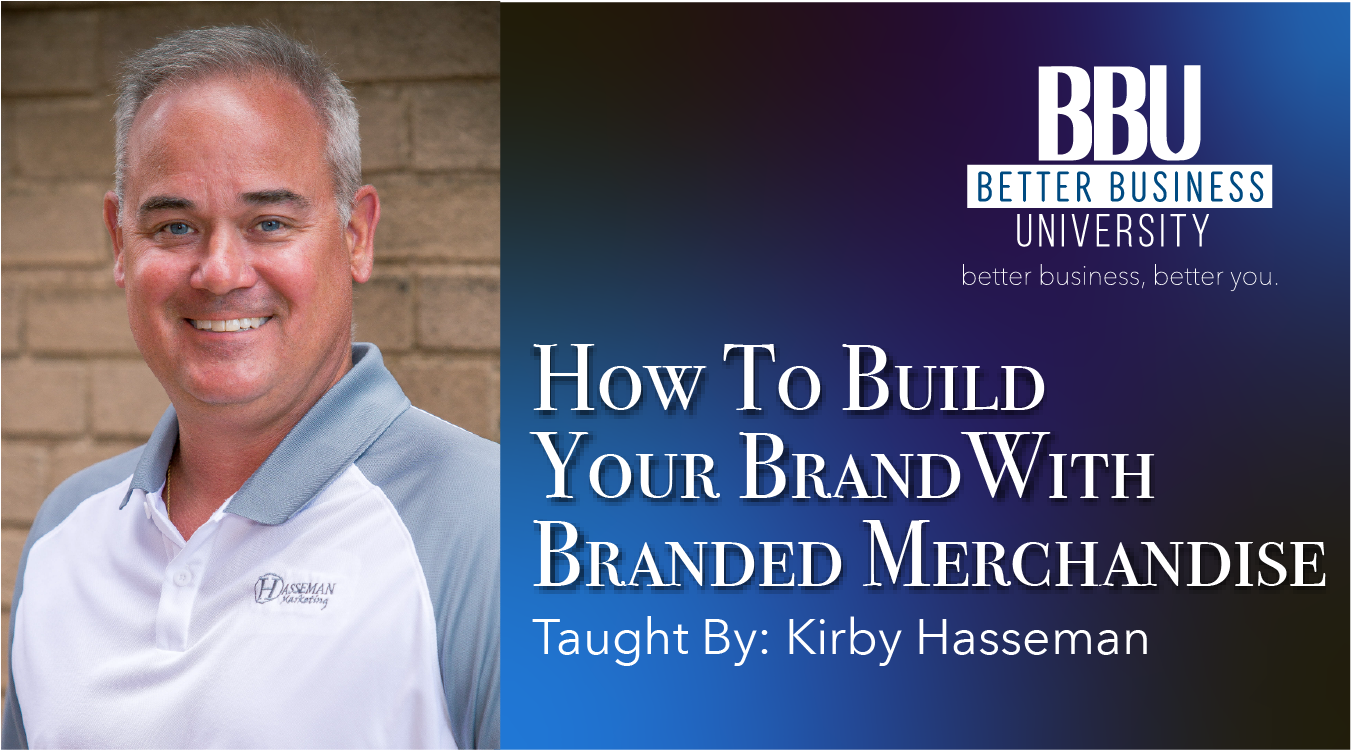 Build Your Brand with Branded Merch
So many organizations struggle with Branded Merchandise. They throw a bunch of stuff against the wall and don't understand what works. In this course, Kirby Hasseman teaches you basic principles on how you can not only market more effectively, but also begin to develop your tribe.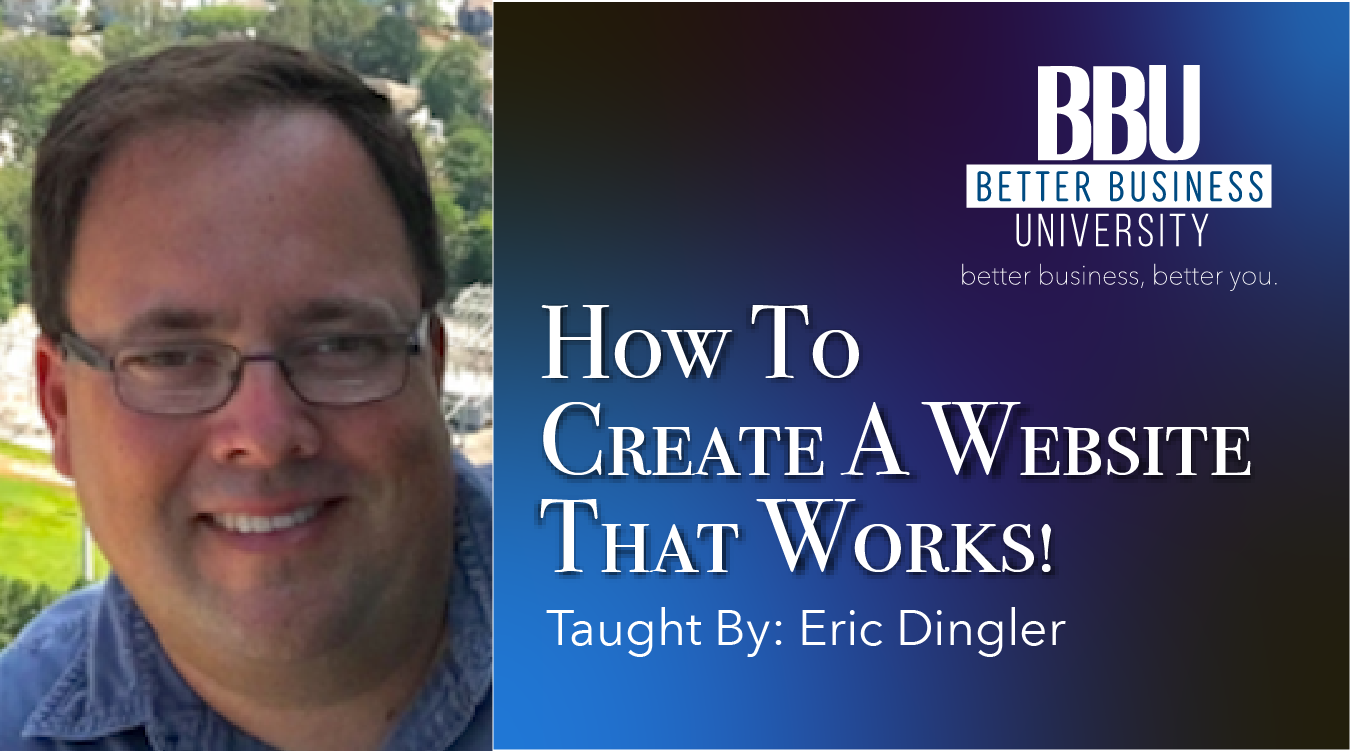 How To Create A Website That Works
From content to design all the way through legal requirements, this course covers the theory and looks at real-world examples of great design, SEO, content, and more. All focused on building you a website that works for you.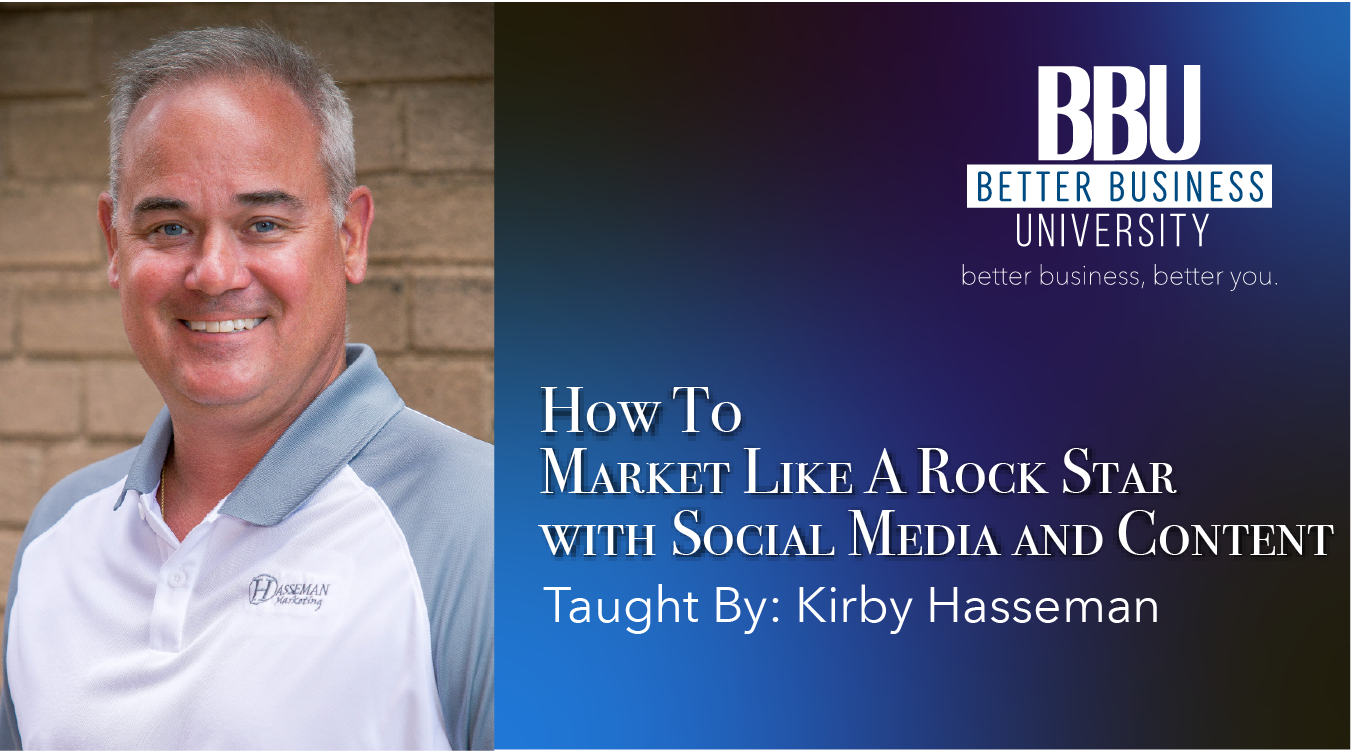 Market Like a Rock Star
We know that we need to tell our story on social media. We hear all of the time that "content is king." But what does that really mean? And how do you keep up? In this course Kirby Hasseman talks about how to build a personal brand using these tools…and use them to grow your business.